InHerit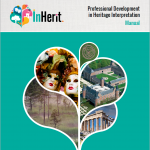 InHerit was a Grundtvig Multilateral project. Educationalists, heritage Professionals and interpreters cooperated in this project, defining the competences and qualifications that mark the profession of heritage interpretation (HI) and at defining and supporting the path leading to professional development of heritage interpreters. InHerit wanted to improve the learning experience of audiences visiting heritage sites and museums by developing the interpretation competences of all relevant professionals on site. The project targeted managers, guides, media programmers etc. in heritage organisations willing to invest in better interpretation, resulting in better connection with the audience. The project also wanted to build staff capacity for delivering effective competence-oriented informal learning in inspiring heritage contexts.
Here you find  a manual (pdf) with information on the InHerit project.
HeriQ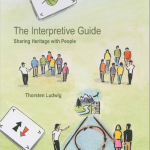 The HeriQ project developed quality standards for heritage interpretation focusing on improving the professional performance of target groups (mountain guides, museum guides and tour guides) through the introduction of quality standards for the interpretation of heritage. It upgraded vocational education and training in order to develop professional skills according to the needs of the labor market.
You will find further information and materials from the HeriQ project here.
Himis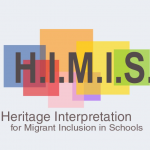 Heritage Interpretation for Migrant Inclusion in Schools (HIMIS) was a project to help young migrants become more integrated into their schools and communities.
The project worked with teachers to develop engaging learning programmes that help students discover their local heritage. By getting to know their local area better, the project aims to give students a better sense of belonging in their communities, and to help them understand their local heritage.
The HIMIS project website